I'm honored to be sharing my
Dresden Rainbow Wedding Quilt
on
Quilt Story!
Heather and Megan's blog was one of the very first I started following 3 years ago, so I'm really excited to say that you can
find me there today!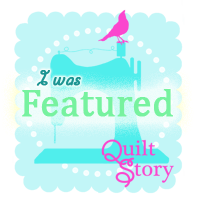 Hope you are having a wonderful start to the week! I have a few crafty posts in the works...